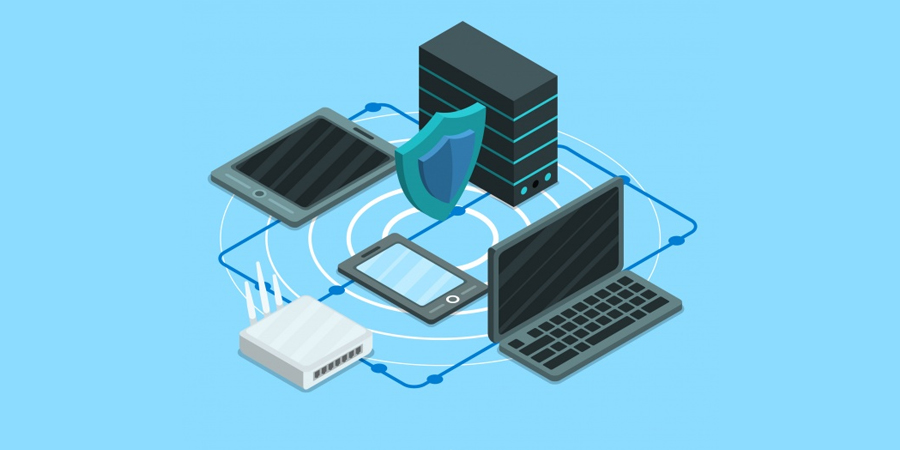 02
Nov
What is Adaptive Security Architecture and how it will protect your business?
Adaptive Security Architecture deals with the behaviors and events to protect against and adapt to threats before they happen. This is one of the approaches of CyberSecurity. With Adaptive Security Architecture, the organization can assess risk and automatically provide proportional enforcement that can be dialed up or down.
But as we now know, and industry research firms have detailed, they aren't enough to adequately deal with today's threat environment, which is flooded by a dizzy array of advanced and targeted attacks.
In an effort to provide some decent direction, Gartner has suggested information security architects to do the following:
"Shift your security mindset from "incident response" to "continuous response" by assuming that your systems are compromised and require continuous monitoring and remediation" and
Adopt an adaptive security architecture to protect against these threats using Gartner's 12 critical capabilities as the framework.
Know the difference between Traditional Security and Adaptive Security
Traditional Security features are no longer enough for today's modern business. In an agile business environment which is increasingly exposed to high-impact, sophisticated threats on a daily basis, responding to incidents after they have happened can pave the way to in lost revenue and damaged reputations.
Adaptive security provides real-time network security monitoring that analyzes the network for anomalies, malicious traffic, and vulnerabilities. If any threat is detected, the platform automatically implements security measures that counter the threat in a number of ways. This includes the following methods:
Preventative: Preventative capabilities enable enterprises to create products, processes, and policies that counter-attack any cyber attack.
Detective: The detective layer of adaptive security discovers the attacks that are not caught by the preventative layer. The objective is to reduce the time taken for threats to be detected and stopping potential risks from becoming actual risks.
Retrospective: This layer digs even deeper into the detail, seeking out the threats that were not detected by the detective layer. During this analysis, forensic information is generated that can be used to avoid future incidents.
Predictive: And finally, the predictive layer provide IT teams with notification alerts about external events. By monitoring hacker activities, this layer also predicts new types of attack and provides information that can be used to further enhance the detective and preventative layers.
Advancements through AI
Gartner anticipates that machine learning and artificial intelligence (AI) will also feed into adaptive security architecture. This strategy is effectively illustrated by a system called 'user and entity behavior analytics' (UEBA) which profiles users and network devices to gain an understanding of what constitutes normal behavior, so it can highlight deviations when they occur.
More Importantly, for Gartner, the key to the effectiveness of this and other approaches is its seamless integration in an organization's architecture, which is only possible with cross-departmental cooperation and collaboration.
Tangible Benefits of Adaptive Security Architecture:
Adaptive security delivers many benefits over traditional security platforms. How you choose to apply adaptive security will depend on the size of your organization and the design of your network, but here are some of the most essential benefits:
Monitoring and response in real-time
Thanks to the real-time evaluation of events, users, systems and network traffic, immediate, dynamic and autonomous resolutions are made possible.
Prioritization and filtering
Adaptive security allows IT teams to apply advanced analytics and machine learning processes that can detect security breaches that would not be apparent by monitoring the system alone.
Reduce the attack surface
Adaptive security can decrease the size of the attack surface and limit the amount of damage a threat can cause.
Security threats are discovered and dealt with swiftly by a combination of manual and automated processes.
Objectives of Adaptive Security Architecture include:
In the year 2016 a report by Gartner on "Designing Adaptive Security Architecture for Protection from Advanced" stated that the four elements of Adaptive Security should work together intelligently and as an integrated and adaptive system to make sure a complete protection against advanced threats. Ceaseless monitoring and deriving analytics and insights are the core responsibility of any Adaptive Security Architecture.
Some of the core objectives of an Adaptive Security Architecture is as follows:
Curtails threat amplification by restricting its potential spread.

Reduces the surface area for the attackers.

Decrease the rate of attacks.

Quick response to attacks thus reduces the remediation time.

Facilitate attacks that try to limit resources.

Promote correctness by responding to attacks that intend to compromise data or system integrity.
Features of adaptive security Infrastructure include:
Finer Grained Controls.

Automation.

Stateful Inspection.

Packet Filtering.

On-demand Security Services.

Security as a Service.

Integration of Security and Management Data.
Conclusion
We hope you would be aware of Adaptive Security Architecture by now! Stay Tuned for further interesting topics..!
Search
Categories
Recent Posts