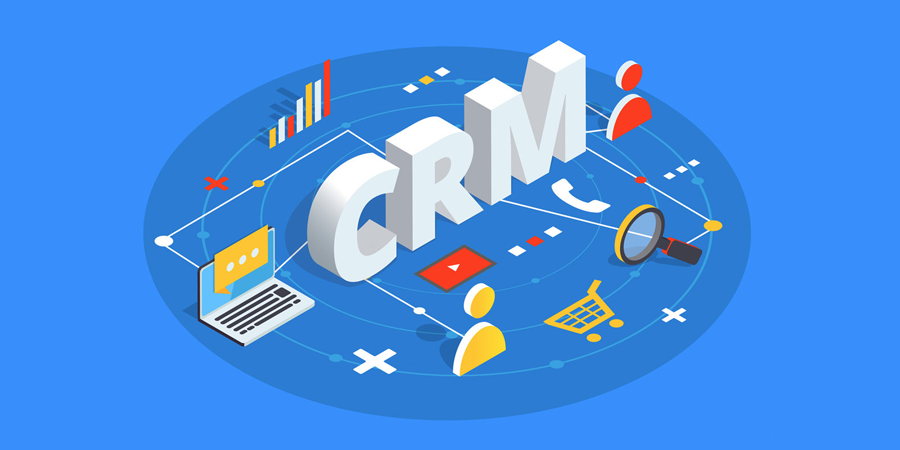 03
Sep
e-CRM : Everything you need to know!
This article precisely speaks on tools of e-CRM which are readily accessible ones that keeps trending more than a year long!
Let's get a picture of what e-CRM is before jumping into tools…
e-CRM is one of a kind, which aids in attracting, handling and retaining customers. An e-CRM strategy defines the goals for your CRM or social CRM program and then creates a roadmap of the changes to the process, tools, and the team needed to make it a reality.
Electronic customer relationship management (e-CRM) connects Web channels into the overall enterprise CRM strategy to drive all channels related to sales, customer service, and marketing initiatives. It can establish a seamless customer experience and maximize customer satisfaction, customer loyalty and revenue towards the product or service.
eCRM is a web-based technology, which cost- productively captivates a global audience in no time.
E-CRM let on businesses to build more beneficial customer relationships along with decreasing operating costs.
Let's take a look on dupler sides of each tools to use it better & to dismantle it: if not needed!
ZOHO:
Zoho CRM helps you to manage your business and clients when you are in a move!
Pros:
It automizes, day to day sales tasks, converts website visitors into valuable leads and imports further leads from various other party resources including Emails, trade shows, etc..
It accurately forecasts revenue, establishes and timely modifies sales quotas, examines individual & team performance and predicts customizable forecast reports.
The entire information fed in CRM are organized and displayed, so one can easily figure out inactive leads and turn them into prospective customers.
Cons:
Limitations to email access (ie) only businesses can send only 1000 emails a day. It, restricts to reach a bigger audience in a single day.
It sometimes emits bugs & it can be fixed after updating the software.
Hubspot CRM:
Hubspot, it clearly showcases your Sales portfolio in a one-shot and it's absolutely free to use!
Pros:
It helps to close more deals with less work involved because it tracks and maintains every aspect of the sales pipeline.
It's one of the top free CRM, in which businesses can enjoy millions of contacts, users and unlimited storage and could access it from anywhere in the World.
It aids to personalize your sequences, requests and queue up emails for delivery schedules, creating beautiful customized templates for customers' attractions.
Cons:
Organizations with complex sales process patterns will find Hubspot CRM as a relatively inflexible one to put in use due to lesser customizable features.
Hubspot is relatively a newbie, established businesses will find that it isn't advanced enough to run the race.
Salesforce Essentials:
Salesforce dominates larger portion of the market, with its unique services that include lead management, client & partner management so on…
Pros:
It automatically pulls data from business emails, chats, social platforms and gets a 360-degree view of every lead, customer and your entire business status.
It provides exceptional sales collaboration modules along with sales performance, which provokes healthy competitiveness among sales reps in teams.
The visual framework helps to drag & droop businesses ideas with ease in customizable templates,it also allows you to track deals, discounts, team interactions, etc..
Cons:
Let it be big or a small business, everything runs on a budget-adapting Salesforce Essential CRM would be expensive.
It is comparatively slow when comes to connecting search engine keywords with correct leads.
Pipedrive CRM:
Pipedrive CRM builds healthy and a long-lasting customer relationship with complete visibility in every deal , comes down in business.
Pros:
It gathers customer information in a customizable web forms,which directly appears on the user's website and keeps targeting on frequent intervals-a simplified way for lead generation.
It is a collaborative system, which allows modifying the sales pipeline according to different specific business needs.
It is fully optimized for mobile usages, it automatically synchronizes and backs up the data in real-time.
Cons:
It lacks essentially when it comes to integration and generating custom reports.
(Eg No outlook integration).
It does not have an internal platform for emails and the mobile app not a good fit as a web browser.
SAP CRM:
It focuses effectively on managing web-based customer relationships to enhance business profits in the near future.
Pros:
It can easily dig out information and has a module configuration adaption, it can be used from customer management till inventory management.
It has rich service facilities, it offers integrated billing, work schedule-order management, claims, etc..
It is easy to configure with the third party applications and quick to adapt in a shorter span of time.
Cons:
It may be a complex for Small & Medium Enterprises to afford, adopt & enact.
It is not fully a cloud-based platform and it's a little expensive.
Infusionsoft:
Infusionsoft is a good piece of software with wonderful features to captivate customers.
Pros:
It is a one-stop platform, which covers all e-commerce, CRM & marketing automation needs.
It provides a quality and supportive training along with a handful of resources, to aid the user to utilize the software to its fullest.
It has a simple universal tracking facility that includes every action, purchase of a single contact you have fed in your database.
Cons:
It, provides excessive features, which might become confusing and unwanted at times in business.
It is not an industry-specific and charges additionally for every addon to services, which makes it over cost for purchase.
Oracle CRM:
Oracle CRM offers a widest and deepest that supports organizations to drive their credibility with customers in a fruitful way.
Pros:
The pricing is a perfect fit, you can choose & pay to the services that fit your business right-pick a tool & pay!
It provides worry-free high-end security services and world-class tools, which supports magically.
It gives out trendy features, for managing & targeting profitable customers according to business requirements.
Cons:
The access to social media platforms falls behind compared to other e-CRMs.
Its availability is limited to devices and seems too inaccessible to all other users.Eg(Android).
In recent times, managing customer relationships, establishing brand recognition and getting new customers are a big challenge.e-CRM would make any business evolve better, in a shorter span!
There are many & more e-CRMs are available in the market,we picked out the most used ones here. We wish to know your views on e-CRM techniques and which one is a perfect fit for you!
For, more such insights on technologies stay connected to www.sumanastech.com.
Big thanks to readers!
Search
Categories
Recent Posts