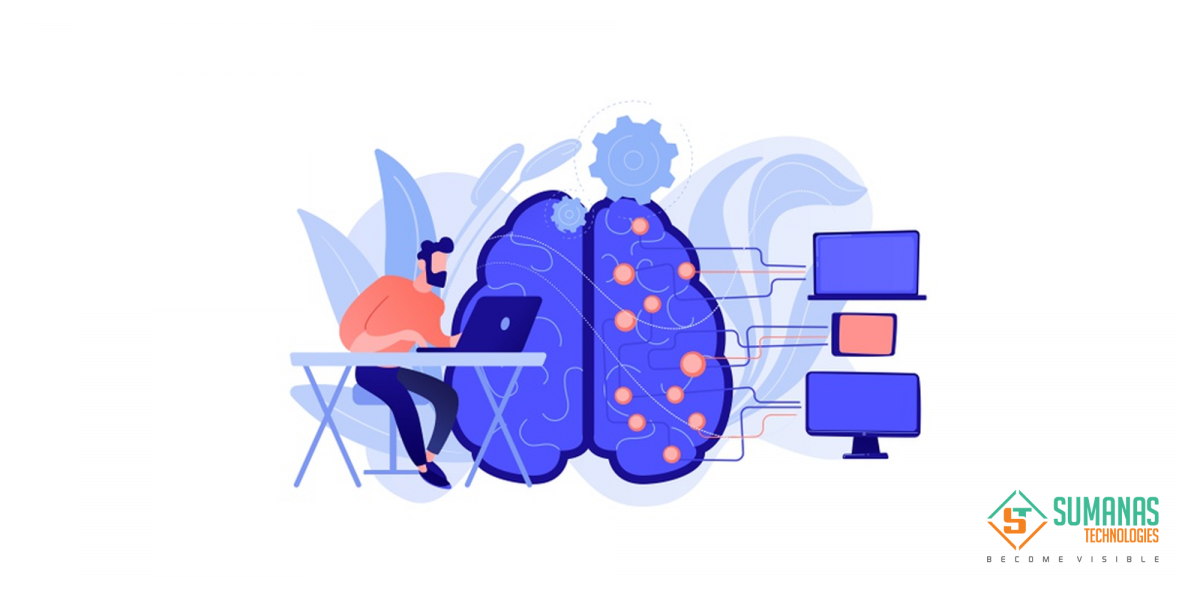 21
Jan
ARTIFICIAL INTELLIGENCE AND WEB DEVELOPMENT
Today's technology web development is playing an imperative role in every aspect of the business. Artificial intelligence is refurbishing web design and development with AI spreading across the world and penetrating into businesses of all sizes.  According to AI experts, the revenue generated by AI is expected to reach $125 Billion in 2025.
Contribution of AI in web development 
Every organization is looking for an AI-authorized site instead of the classic ones. Using AI, web development companies are eager to make profits and also get work done through AI.

Nowadays customers are used to searching for a product on Amazon and other online platforms instead of searching from physical stores. Big giants E-commerce companies are making a big impact on online purchasing as a result of web development. 
Fortune E-commerce organizations passionately implement new technology like Chatbots, User experience, Voice search, and Marketing.  Here are some perks of Artificial Intelligence implementation in the field of web development
Speed up the search 

Improves relevant customer experience

Better interaction with visitors.

Provides customer-specific store experience.

Improving Digital Marketing experience for a better reach.

Customer online store experience.
1. Speed up the search 
In a Search engine when you type anything, the backend must analyze the words and display the most relevant results. To make it economically feasible, firms like Google implement AI-based ranking algorithms that serve to display the best results from various potentialities. Machine learning plays an outsized role here since the algorithmic program itself improves as additional users run different searches.

Besides that, the autocomplete predictions that you see after you begin typing a letter are powered by AI. As an example, typewriting one "F" letter in Google search brings out "Facebook" because of the initial recommendation since that's what individuals look for the most as determined by the algorithmic program. Thanks to AI, nowadays you seldom get to go past the primary page whenever you search for anything on Google.
2. It improves communication on the website
Apart from data serving, AI can considerably improve the performance and appearance of the website. By realizing the design principles through a computer perception, these particular implementations can even frame the whole design of the website for you. AI can evaluate the most suitable spot for user-friendly features including a search bar and customer support information. It is a great distinctive tool that helps you to boost some of the incomplete characteristics, appearance, and database.

3. How chatbots can be used for better reply predictions
The prime use of AI in chatbots is to boost business sales with better reply predictions. Chatbots can identify user reactions and intensively work on customer satisfaction.  AI is reformulating the user's journey throughout the website with the use of chatbots that eventually add an improved communication with the customer thereby decreasing the dependency on the resources. Similarly, AI technology is used to develop a leading website and web empowered devices to connect the user's altitude with technology in a dynamic way.

4. How AI makes Outstanding User experience
In a digitalized world, it is feasible to understand the customer experience by creating a  better website. Some of the ingenious websites easily understand customer reactions and identify what they are looking for. To develop the website is essential to understand the intellectual and layout aspects of the website. This will help the user to navigate their way through the various products and services on the website. Through this way, the error can be reduced and the user gets a better experience on using the websites in respective marketplaces.

According to the statistics, Over 74% of the users visit a website for its trustworthiness just by looking at its design while more than 35% of users skip the website just because of an unpleasant UI. More than 80% of the customers are not interested to visit the website again if they go through an awful user experience for the first time.
5. Conversational  search or Voice-based search
In recent years voice-based technology is taking a giant leap. In upcoming years most websites are expected to be based on voice search technology. AI plays a vital role in voice search technology in web development which provides authorized stable communication between customers and websites.

Every organization is anticipated to invest in AI-based virtual assistants to improve user experience and help customers to search for anything on the website. Some of the real-world virtual assistants are Google Assistant, Microsoft's Cortana, Apple Siri, and Amazon Echo.
6. Effectiveness of AI in Digital marketing 
There is a huge impact on artificial intelligence in the field of digital marketing. AI marketing allows the marketer to collect a huge amount of data analytics from emails, the web, and social media. And also customers expect the companies to understand their needs and expectations which helps the marketers to understand their target audience.

In marketing, AI is used effectively to forecast the sales, understand the audience needs, find a trend, Identify the ideal time of the product searches by the customers and help understand what the customer is looking for.
7. Customer Online store experience 
Present-day, the Users are proficient with the online store experience. With AI included websites they can visualize the unique and customized store experience. Businesses can engage with the best web development company and get a website built which will contribute towards higher customer interaction and conversion.

Websites will experience higher customer inflow and buyers will get to experience real-life shopping.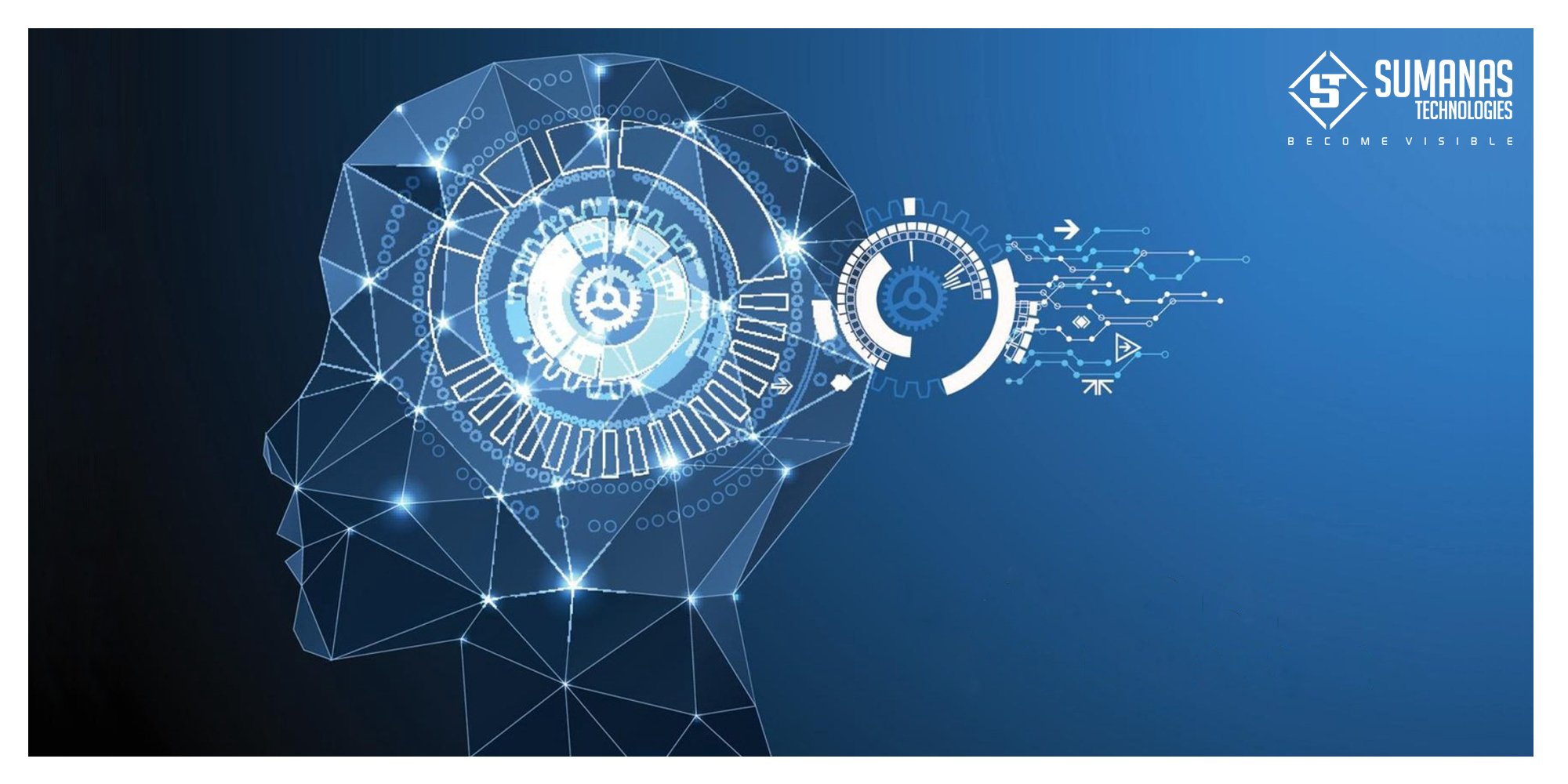 Final Note: Future of AI
Yes, Modernization is happening in the global market, and AI is the blazing slice of technology that commits to the whole plot. According to the statistical report, the chatbots shall cumulate a savings of almost $7 billion dollars for online businesses by 2023. Along with that almost 80% of the customer communications will be handled by chatbots in the future. Summing up AI is going to be an integrated part of enterprise expertise. Organizations can progressively use and allow AI systems to boost their daily interactions with one another which will gradually lead to efficiency in operations.  AI can propel the powers of language translation and can add new dimensions that foster comprehensive digital transformation.

Thanks for reading. Stay tuned for more!
Search
Categories
Recent Posts